Always good to have a reminder of the basics of 3D printing and its benefits.  This one is from JJS Manufacturing looking specifically at contract electronics manufacture.
---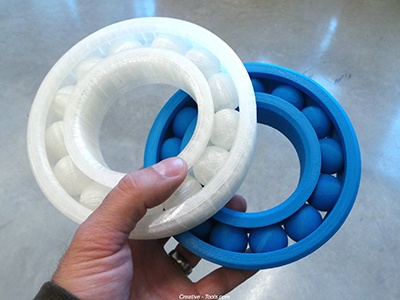 The buzz around 3D printing, or additive manufacturing as it also known, continues to grow day-by-day and it is regularly hailed as a revolutionary "new" process. But did you know 3D printing has actually been around for over thirty years?
That's right, back in 1984, a patent was filed by three French inventors for the stereolithography process and then in the late 80s, Charles W Hull founded his company 3D Systems in California – and Scott Crump at Stratasys, another of today's leaders in the field, launched his first 3D printer.
Fast forward to 2016, and the market has grown exponentially with 3D Systems now employing over two thousand people with revenues in excess of $660m. And according to McKinsey Global Institute research, the economic implications of 3D printing could be up to $550 billion a year by 2025. So it's fair to say we should probably believe some of the hype.
In this blog post, we will discuss the basics of 3D printing and the different types of printing processes that exist, along with the benefits these bring to contract electronics manufacturers (CEMs) and the customers they serve.