It lets aerospace engineers develop high-quality parts much faster than they could with traditional fabrication methods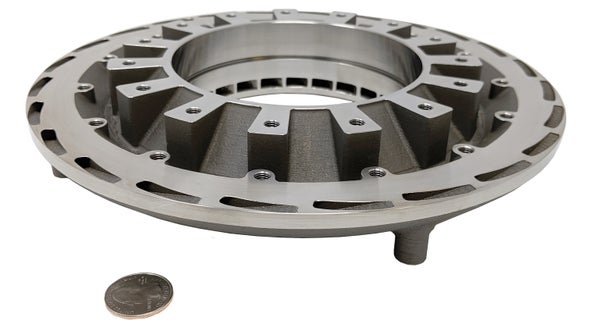 July 2019 marked the 50-year anniversary of the Apollo 11 moon landing. While the world has seen incredible technological and scientific strides since then, the broader space industry has been in stealth mode—exploring what's possible, and what's next, for humankind in space.
In 2018, the space sector grew to an incredible $3.25 billion industry. A number of different technologies are driving this rapid growth, but the most promising one is industrial-grade 3D metal printing (a.k.a. metal additive manufacturing). Once met with skepticism, 3D metal printing has proven itself to be a cost-effective and efficient way to develop production-ready parts, making it the new darling of the commercial race to space.