Carbon's unique 3D printing method promises a new class of innovative gear.
You don't have to be able to follow the intricately complex plot threads of HBO's hit sci-fi series Westworld — who can? — to see the hypothetical picture in its fabric: by the early 2050s, theme park robots will be so lifelike that it'll be impossible to tell the difference between them and us. Though not inherently a problem, their verisimilitude will complicate matters when a few become sentient and decide to take over.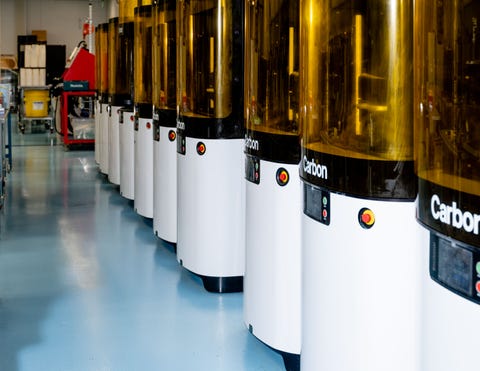 As all good sci-fi stories do, Westworld's hinges on our acceptance that the reality it presents is possible in this dimension or another. The show lays the foundation of its premise in a moody intro sequence set to an ominous piano soundtrack as it depicts the manufacturing of these futuristic automatons. Blink (or press the "Skip Intro" button) and you'll miss a robotic arm drawing a synthetic tendon onto a horse, bison or human, depending on which season you're watching. Of course, these robots are 3D printed.