Adidas to Use New Technology to Produce 1 Million Soles, While There Could be a Be a Breakthrough in Metals Printing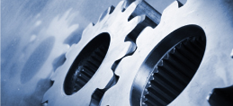 So called 3D printing, also sometimes referred to as "additive manufacturing," appears ready for prime time in many areas, such as at GE's aircraft division, which plans on using the technology in a big way for its upcoming its Advanced Turboprop (ATP) engine, which will power the all-new Cessna Denali aircraft.
Additive parts will cut that engine's weight by 5%, the company says. (See GE Makes Major Strides in 3D Printing, as Advances in Metals-Based Composition Opens Up Many New Applications.)
But the rap is that 3D printed parts are too slow and expensive to be used for making things in mass quantities – it can take two days to create just one a complex object in some cases, for example. Therefore, the 3D focus has been on things like parts, certain medical devices, or custom dental crowns that are produced in small batches or even just one of a given specification.