Additive manufacturing is starting to gain acceptance among automakers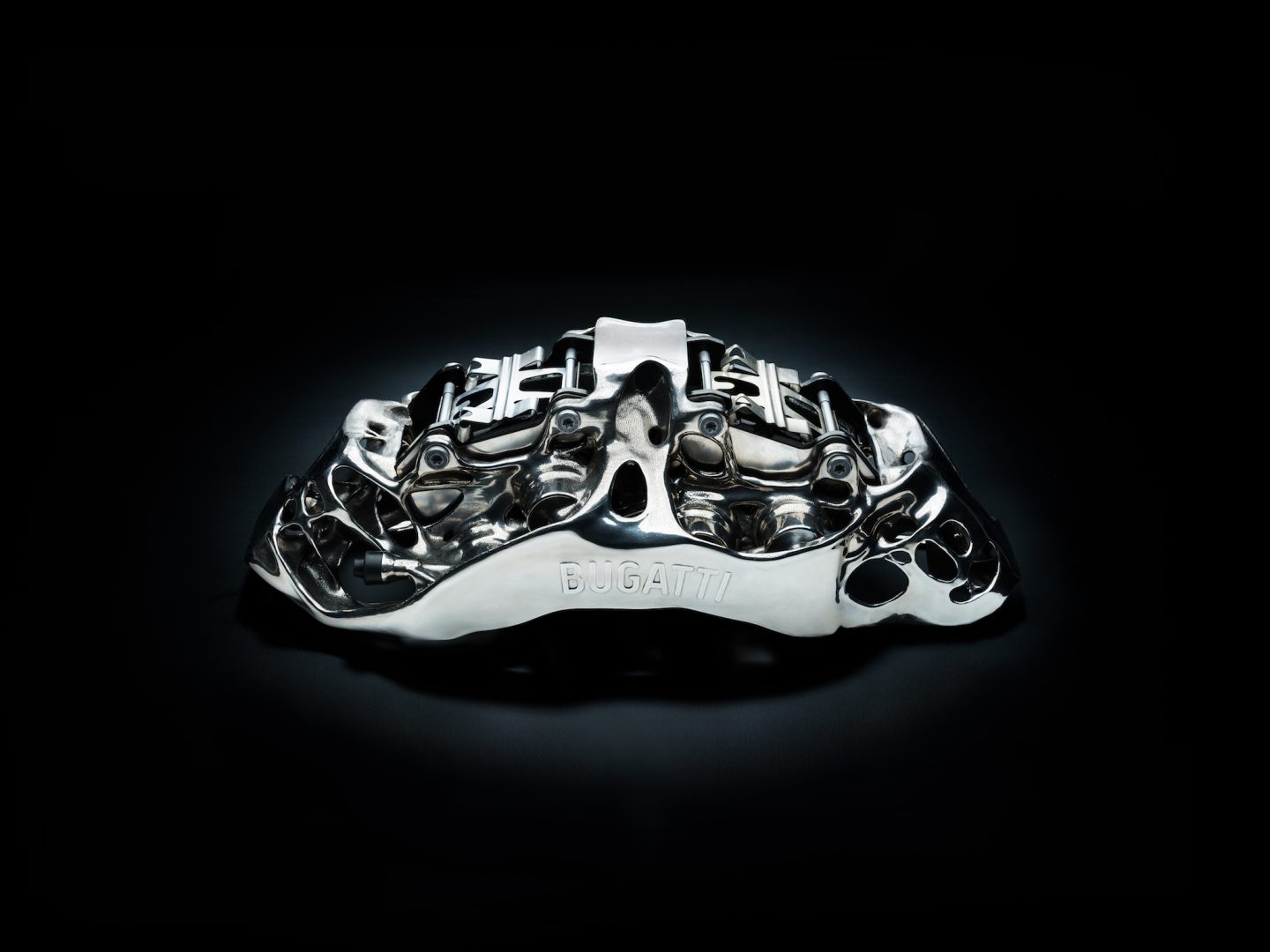 The last time we looked at 3D printing in the automotive world, it was still a technique limited to startups like Divergent 3D or Local Motors. But in the last few months, there's been growing evidence that the big OEMs are waking up to the advantages of additive manufacturing. In recent weeks, we've seen Bugatti reveal that it has been 3D printing brake calipers out of titanium, followed soon after by news that Porsche has been using the technique to recreate out-of-stock parts for its classic cars.
Bugatti's bespoke brakes
In Bugatti's case, the brand turned to 3D printing to see if it could cut some weight from the front brake calipers on the Chiron hypercar. For the production Chiron, the eight-piston calipers are made from forged aluminum alloy, resulting in a component that weighs 10.8lbs (4.9kg). By comparison, the printed version weighs just 6.4lbs (2.9kg) but manages to have a higher tensile strength. Bugatti turned to Laser Zentrum Nord in Hamburg, Germany for the project.