Swedish aerospace and defense company Saab has successfully conducted a flight test that has shown how additive manufacturing can be used to repair battlefield damage on its Gripen fighters.
The test flight, which took place at Saab's facilities in Linköping, Sweden on March 19 marks the first time an exterior 3D-printed part has been flown on a Gripen, rather than internal 3D-printed components.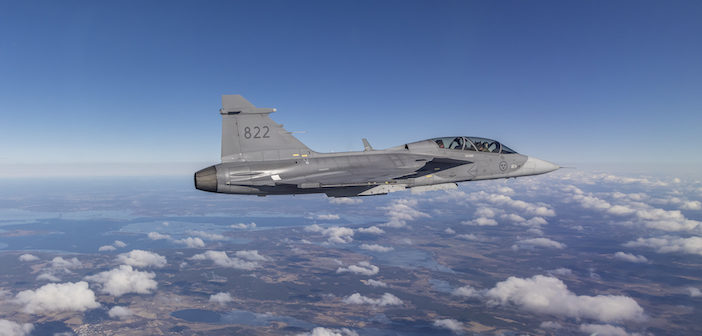 The  Gripen was fitted with a replacement hatch that had been 3D-printed using additive manufacturing, using a nylon polymer called PA2200.
The project is a step towards 3D-printed spares being used for rapid repairs to fighter aircraft that have sustained damage while deployed on remote operations, thereby gaining a vital time-saving advantage, said Saab.