On the occasion of the 20th anniversary of our publisher, the industry sourcing company DirectIndustry, we are celebrating 20 years of industrial innovations by giving the floor to the players that brought these innovations to life. In this interview, we focus on 3D printing. Eric Bredin, VP Marketing, Stratasys, EMEA, gives his insights into 20 years of innovations in additive manufacturing and 3D printing technology.
DirectIndustry magazine: 30 years ago, you went into an industrial sector, 3D printing, that was unoccupied: why and how?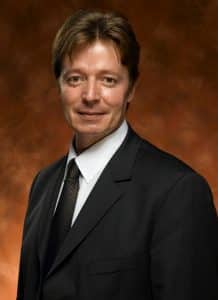 Erin Bredin: Thirty years ago, Stratasys saw the potential 3D printing could bring to the manufacturing world and has since developed its Fused Deposition Modeling (FDM) technology to fit production needs of various industries. FDM offered manufacturers a tool that was lacking until then – the ability to produce small series or customized parts in-house quickly and cost-effectively. Today, many manufacturers see 3D printing – or additive manufacturing – as a staple part of the industrial production floor, replacing certain conventional manufacturing technologies or offering a complementary tool for production.